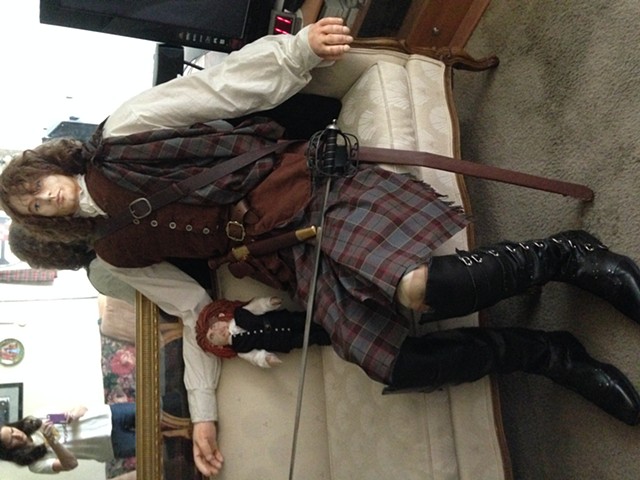 James Alexander Malcolm Mackenzie Fraser
Life sized replica
Wood, cotton, wool, and wool blend fabrics, wire, leather, nylon, acrylic latex, etc.
6'3" tall
2017
Inspired by the popular Outlander books & TV series character,
James Fraser. This prop replica was handcrafted as a tribute to
my late husband, Keith, an historian, ancient battles &
weaponry expert, and Outlander fan.
Keith passed away, July 2017, from Non Small Cell Lung Cancer.
"Jamie" has become the subject of a photoshoot series, video,
and charity event for the fans of Outlander, entitled "A Love Letter...
By the Fans, For the Fans, Cast, and Crew of Outlander."
Proceeds will be split between 2 charities, in Keith's name.
For more information on this project:
@Cynthiadawnart on Twitter or Instagram
Or check us out on Facebook, at
Cynthia Dawn Artist