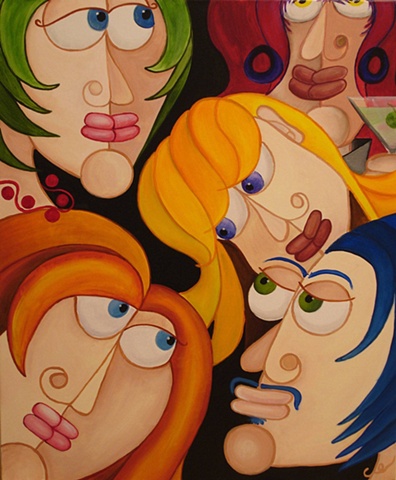 One Good Looking Man In the Entire Club and He's Already Taken...Or Is He?
Acrylic on Canvas
20x24
Ah..the dating scene!
It's another Saturday night.
A crowded, chaotic, loud club.
Who's with that hot man?
He couldn't have possibly
come here alone?
Apparently all the other girls are thinking the same thing...
but who's going to make the first move, to find out?
This piece is for sale, using PayPal. Additional shipping charges will apply or arrange for pick up, if local.